Discover quirky personality traits, laugh at silly jokes, and enjoy your Adanimals journey through amusing chat sessions. You can increase your rank and receive rewards while getting to know your pet better. Entertainment with the possibility of additional earnings, pretty awesome right?
Here are some rank boosting tips:
Don't be a stranger, chat regularly

Show interest, ask questions about them and their world

Find clever ways to make them say certain keywords to level up your Discord role

Share some details about yourself and see where the conversation leads

Most importantly, have fun!
Level up by chatting and nurturing your Adanimal and receive a role on our Discord server.
There will be 10 roles starting from "Small Talk" all the way up to "Adanimal Scholar" role.
​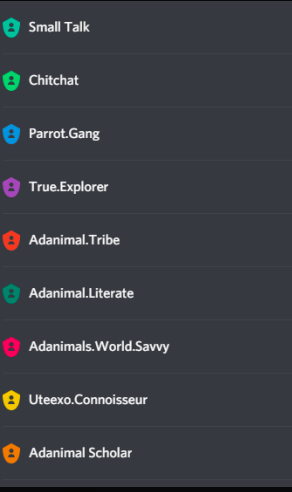 ​